a family run business
JF Joinery (SW) Ltd
JFJ Wood Flooring is a trading name of JF Joinery (SW) Ltd. We are a long established family run business and our family date back as far as 1853 in the timber and flooring industry. JF Joinery has been one of the most trusted Devon based joinery suppliers for over 40 years. We are joinery & wood flooring specialists with an extensive history of supplying some of the highest spec engineered wood flooring available in the UK. We will work directly with you to provide a reliable wood flooring solution for your home or commercial property that meets your requirements. We manage to keep our prices down due to our high quantity buying power and much lower overheads to many of our 'superstore' competitors.
We pride ourselves on our very high levels of customer service and satisfaction by putting you as our main priority and providing a wood flooring solution that matches your needs. We aim to be the most easy to deal with, friendly and helpful flooring suppliers both locally and over the internet. When dealing with ourselves you will not be passed from pillar to post. We continue to be family run company and you will be dealing with one of our small and dedicated team.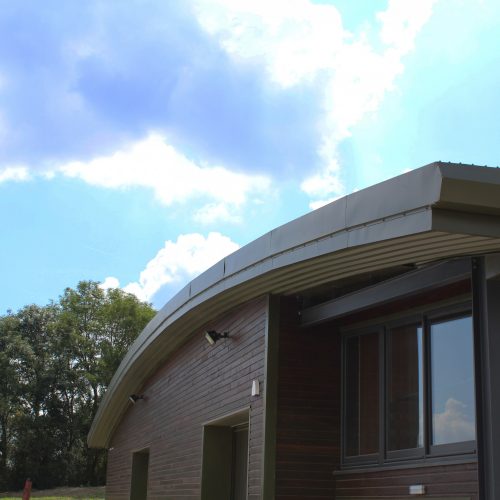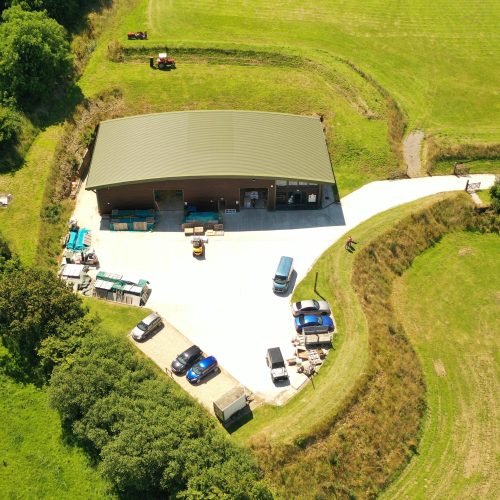 about our business
Why Choose Us?
99.6% of our Google reviews are 4 star or more with 97% being 5 star.
Despite the internet being our main source of marketing over 60% of our orders are from recommendations and returning customer.
We are a long established family run business of wood flooring specialists who offer you a personal service with free, expert advice gained through years of experience. Flooring, joinery and timber sales date back in our family as far as 1853.
We are a customer focused and quality driven company where our clients requirements come first. We will work directly with you to supply you with the most suitable product that fulfils all your flooring needs.
From experience we know that offering a service out of hours can be extremely useful. It's impossible for us to man the office 24 hours a day, but we will go out of our way to talk later in the evenings or weekends if this suits you. To add to this, we also do our best to respond to emails as soon as we can, so please try us any time.
Joinery suppliers in Devon
Bespoke Wood Joinery
Here at JFJ we are also long established manufacturers of bespoke wood joinery using skills and workmanship gained from over 35 years of experience.
Our main aim is to provide you with:
1. A purpose made quality product at a very competitive price.
2. Joinery that will last and fit sympathetically into your home.
3. Joinery that will suit properties ranging from contemporary designs to traditional cottages and houses.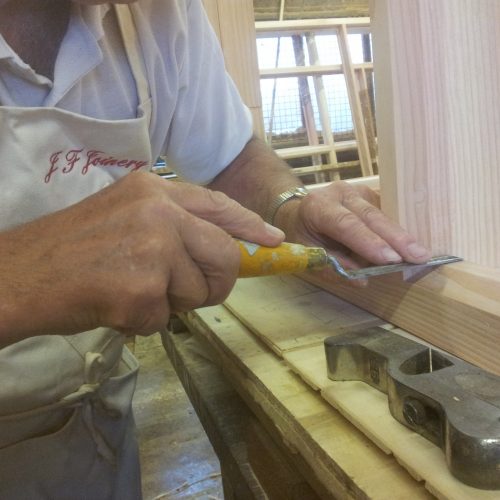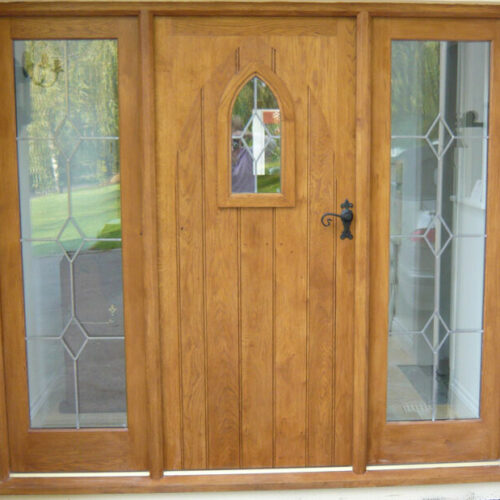 Doors
Our bespoke wooden doors are made with traditional mortise and tenon joints using a variety of timbers such as Idigbo, Sapele and of course European / English oak. All of the timbers we use are from sustainable sources and managed forests. We can manufacture hardwood doors to the size you need, in a design that best suits your property. We often use bead and butt, tongue and grooved boarding to give a traditional effect to our doors. This not only looks very traditional, but also results in a door that will sympathise with a property of any age whether it be old or new. Our internal ledge type doors have become more and more popular over time. These can be designed with or without braces and certainly stand out as a top quality product at an economical price – bespoke wood joinery at it's best. These doors are often fitted with black Iron country type wrought Iron furniture.
All our external doors are fitted with full weather seals and high performance threshold seals to stop the cold winter winds and wet weather. Details of weather seals are the same as used on or windows.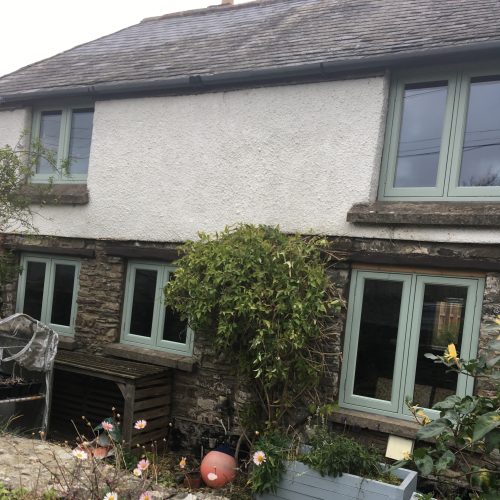 Windows
Our windows are all manufactured using traditional methods of joining that have stood the pace of time. Our frames are mortise and tenoned together and fitted with a removable weather seal which makes it very easy to decorate / stain etc without having to worry about getting paints and stains on the weather seals. All our weather seals are not foam filled unlike many of the cheaper seals often found on production joinery. These seals are supplied in white or brown in colour and are easily replaceable in years to come if required.
Our two basic types of windows are either named as a storm proof casement window or a traditional casement design window. A storm proof window normally has its casement overlapping the outer frame giving a slightly higher performance on weather proofing. A traditional casement window provides a flush face effect to your joinery and often fits well into older properties or properties where a less modern feel is required. Our standard windows are all carefully moulded with a chamfer all around the inner perimeter of the frame with a matching lambs tongue moulding on the casements. It is possible for us to match any design of window that you may have within your existing property.