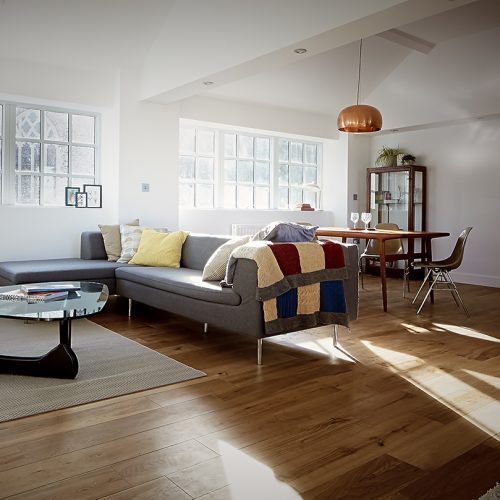 old glove factory in the second world war
We love being involved in building projects, particularly when we get to play a part in the transformation and restoration of old buildings in the local area. There's something about bringing a new lease of life to a deserted structure that would otherwise be left to decay, or even demolished.
Which is why we are thrilled to have been involved in the recent restoration of the Old Glove Factory in Ladywell, Pilton (North Devon).
The building originally operated as a glove factory, until it closed in the 1970s. The once lively building has sat empty ever since, until Mazzard Investments Ltd bought the property and decided to turn it into 9 idyllic, contemporary apartments.
The Sanders brothers began operating in the building around 1850, using it for their glove making business (you can still partially see the name 'Sanders' on the south elevation!).
In the late 1850s, specialist glove maker Joseph Balis joined forces with the Sanders brothers, helping expand the business and the industry in North Devon. During its peak time, the factory employed roughly 200 people, and were exporting over 200 different varieties of gloves all over the world.
Around the 1930, the building was acquired by Dent Alcroft & Company. The building was restructured and rebuilt in places, potentially to accommodate the need to make gloves and other goods for those fighting on the frontline in WWII. Glove making carried on right through to 1973, when the factory closed its doors for the last time.
This remarkable restoration has given Ladywell a fresh new feel in Pilton, and brought a once vibrant and buzzing building back to life again.
We are over the moon that our Country 190mm x 14mm Engineered Oak flooring was used in the development of these stunning properties, which are soon to be on the market.
We thoroughly enjoyed working with James Windsor from Mazzard Investments Ltd on such an incredible project, and helping bring a traditional feel to these newly-built apartments.
If you'd like to know more about our involvement in this fantastic project, or how our Country Engineered Oak can help your restoration project, get in touch!