We know reputation is vital!
We are a family business that take pride in what we do. We know that reputation is crucial and our business has been built on repeat business, recommendations and word of mouth. Even in the internet driven world we live in today, over 60% of our orders come as a result of positive recommendations or from happy returning customers! We're proud to say that our commitment to providing personalised customer service has seen us grow as a small business built from a seed of passion in Devon, to a successful UK supplier of LVT & engineered wood flooring. We make you our priority and each customer is valued as much as the next, no matter the size of their order.
Years of experience
Believe it or not, wood flooring, timber sales and joinery has dated back in our family to 1853 – You could say that it's engrained in our genes! Today, the business is run by John and Tom Fanthorpe who have both grown up surrounded by all things flooring and timber, meaning that there's not much they don't know about joinery or wood flooring. Over the years the business has had to adapt to suit changing market trends, new technology and modern customer needs. Both John and Tom have worked through these changes and therefore have a comprehensive knowledge of their products and the industry as a whole. So if you're looking for reliable advice from industry professionals, get in touch today; we're dedicated to providing unparalleled levels of personalised customer service and will always be happy to discuss your project or answer any questions that you may have.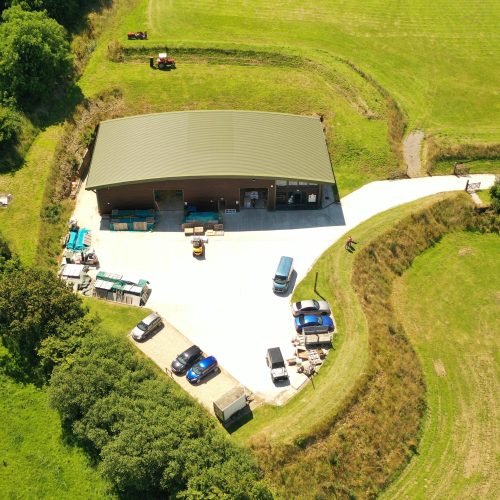 what our customers say
customer review
I personally have spent hours on the internet with many of the larger companies looking at samples etc including buying from one of them who lists highly on the Google pages only to have to return the goods due to extremely poor quality and a higher price than I eventually bought from you.
The service that you have offered has been second to none and I do appreciate the time you have given us with our long winded questions (after being caught out on our first purchase). Long may the smaller company that actually care remain.
The full review from Sarah & John Williamson can be found here.
We give each customer individual attention
We understand that each flooring project is different and there is no such thing as a one size fits all package. With us, your project will be given individual attention to ensure that you purchase flooring that is suitable for the size of the room, the environment in which it is to be laid, and works alongside your home and lifestyle. Unlike when buying from some large corporate companies, you won't be left wondering what to do; we will guide you through the process from the very beginning by assessing your needs and budget, to provide you with your perfect flooring.
No call centres or automated menus
When you ring JFJ Wood Flooring, you won't be faced with a faceless "press 1 now" style menu, you'll be greeted by one of our friendly team who will take the time to discuss your needs and make arrangements as required. If you're not ready to order yet but have questions lingering, please do give us a ring for 1 on 1, professional and unbiased advice. Click here to contact us. We are smaller family business that pride ourselves in providing quality products and a one to one personal customer service. With years of experience in the industry call us today to discuss you property and requirements.