Our European oak flooring has been used in many properties throughout the South West over the years. The natural beauty and features of European oak fit perfectly with our countryside and rugged, wild coastlines.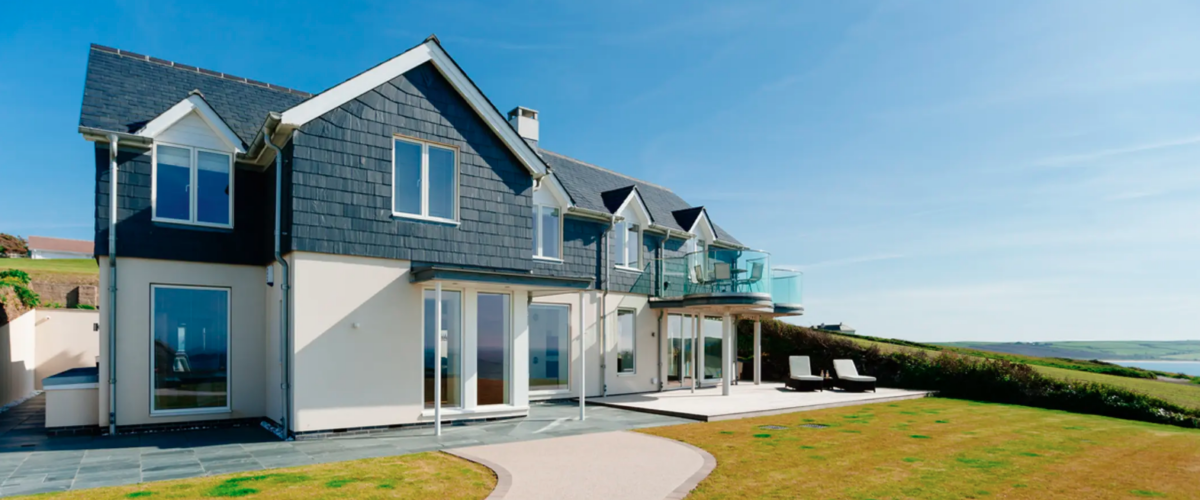 engineered oak flooring cornwall
As featured in the Self Build & Design magazine
North Cornwall has always been a big area for us with many home owners choosing the beauty and practicality of a quality engineered wooden floorboard. One of those homeowners was Mr & Mrs Wilmot. The London based couple were looking for a sea side home to enjoy with their children. Working with Bude based firm, The Bazeley Partnership Ltd as their architects and project management, Mr & Mrs Wilmot created a stunning 5 bedroom detached property overlooking the north Cornish coastline.
The detached 5 bedroom home has a contemporary design both internally and externally while incorporating traditional Cornish finishes such as the slate clad walls and white render. The inside of the property has a modern, bright, fresh feel to it where the natural colours of the European oak fit perfectly. The long and wide 220mm x 2200mm oak floorboards suit the open plan design and work well hand in hand with the slate kitchen area. There are no carpets throughout the house making all floors easy to clean and maintain. Underfloor heating was also chosen due to its energy efficiency and as the family decided to include a large amount of glass it was a practical solution to the lack of wall space for radiators. Having the engineered boards made up of a high quality plywood provides much higher levels of stability and allows a traditional looking oak floorboard to be used in conjunction with underfloor heating.