introduction
Suppose you're planning to lay new flooring and you have decided you want the look of wood. Beautiful grain patterns, easy to keep clean and maintain, works well in any room; what's not to love? But now you have to decide between LVT vs Engineered Oak Wood Flooring. So let's compare the two side by side to try and make the decision easier.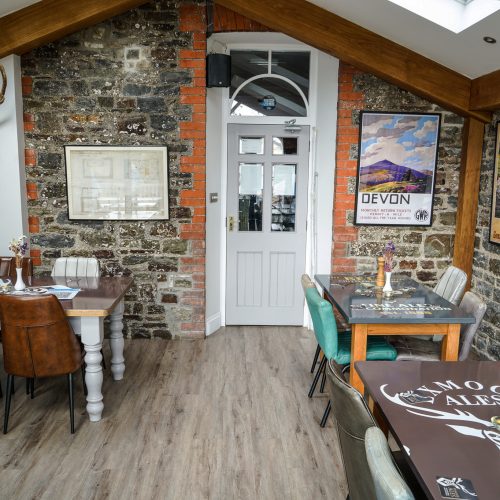 lvt wpc/spc and engineered wood flooring - what are they?
Before we go any further, let's just make sure we know what we are talking about here. Engineered Wood Floors are made up of purely wood. A high quality engineered wood board consist of a top layer of hardwood which is known as the wear layer (this is either Oak or Walnut in our case) and a multi-laminate plywood core which provides strength and stability. For more information on engineered wood flooring please read our "What is engineered wood flooring" article.
LVT stands for luxury vinyl tile and these boards are made from numerous layers including PVC (polyvinyl chloride). The top surface can feature an authentic texture to add authenticity and the high resolution decor film can create a very realistic board to that of a natural wood floor. The 'core' of the board can be made up of a WPC (wood plastic composite) or SPC (stone plastic composite) and this is where you will find the click lock system which joins the boards together when fitting. This rigid core offers superior properties over more traditional vinyls as it makes installation much more simple, feels solid underfoot, is exceptionally water resistant and incredibly hard wearing.
LVT vs Engineered Oak
Cost – It probably won't come as any surprise that LVT floors are considerably more economical than engineered hardwood. Coming in under the cost per square metre of even the least costly real hardwood options, the initial investment in WPC or SPC will be substantially less. This being said real wooden floors are known for adding value to a property – something which should also be considered when thinking pound shillings and pence.
Installations costs – The savings with LVT don't end at the purchase price either because installing LVT planks is relatively easy and quick, which means it is easier to do-it-yourself, or it is less costly for a professional flooring fitter to install – either way, you should be saving. Our LVT Wood Plastic Composite and Stone Plastic Composite floors also comes with a built in 1mm thick acoustic underlay. This means that no additional underlay or glues are required for installation which is a further cost saving in comparison to engineered hardwood or many other LVT boards on the market.
Durability & Water Resistance – LVT wood plastic composite and LVT stone plastic composite are extremely durable and are expected to provide decades of regular domestic use. This can make these floors particularly appealing in high traffic areas of the home, offices and light commercial settings. While engineered oak offers a high degree of water resistance if treated with the correct finish, even then best quality real wood product can't beat the water resistance of an LVT product. If you're looking for a hassle free floor for a kitchen / bathroom then LVT can be a very practical solution.
Appearance – LVT wood plastic composite uses a vinyl top layer with a highly realistic print of your chosen wood finish. Many of our customers have been pleasantly surprised at the realism of our LVT flooring ranges and argue that once laid it can have the same visual effect to a room as real wood. Nevertheless this is one area where we feel real hardwood has the upper hand. With a natural product the grain doesn't repeat, every board is unique in it's own way, and your floor will be unique to you and your property. How much this means to you is the million dollar question. Natural wood can also be stained and treated to create the look and colour you're after and often people will choose to purchase an untreated timber floor to allow them this choice and versatility – something which cannot be said for LVT.
Longevity – When luxury vinyl planks are badly worn they can be replaced, especially if you have retained a few leftovers from the original installation. Engineered oak, however, has the added advantage that it can be sanded down and refinished when it shows significant signs of wear. This also allows you the choice of staining the timber floor to a different colour for a whole new look. To achieve that with WPC or SPC would require a completely new floor. Given that engineered wood planks can be sanded and re-finished it does make them win over LVT on the longevity front. It's worth noting though that a high quality engineered oak or LVT floor should last decades in normal domestic use.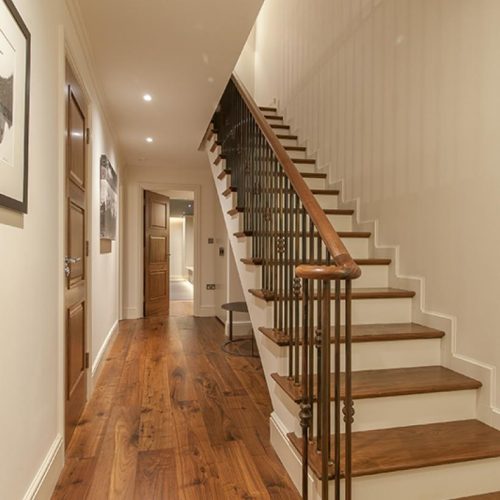 conclusion
In conclusion, while engineered oak is still the number one choice overall, the cost savings and practicality of a high quality LVT wood plastic composite floor may well make it the default choice, especially in bathrooms and kitchens where there is likely to be more water spilled on the floor than in other rooms. Hopefully this gives you enough information to make the choice, but if you still have questions, we are always happy to help. Feel free to call is today on 01598 740197 to discuss your property and specific tastes and requirements.