can you sand engineered hardwood flooring?
There is often confusion when it comes to sanding engineered wood floors. People wonder whether an engineered wood flooring can be sanded back as many times as a solid oak floor, or whether it can be sanded back at all.
It's important to first understand what an engineered hardwood floor is. Engineered wood flooring consists of a real hardwood top layer, known as the wear layer. This is the same timber that is used in a solid wood floor and is just as durable and practical. Will it look the same? Yes. But will it last as long and can an engineered wood floor be sanded back as many times?
The amount of times a floor can be sanded back, which plays a part in how long a flooring will last, is determined by the thickness of the hardwood on the top surface i.e. the depth of the wear layer. Wear layers will range from 1mm up to 6mm. To give you a reference for what this means for sanding and re-finishing – typically, 18mm solid wood flooring has a depth of 6mm between the top of the board and the tongue and groove. You could not wear the flooring down any further than the tongue and groove for obvious reasons, meaning that an engineered wood flooring which consists of a 6mm wear layer can be sanded just as much, and will last just as long, as solid wood! How long a wooden floor lasts is also very much dependent on the treatment that's been applied to the timber, how high traffic the area is that the flooring is laid in,  and how the flooring is maintained. However it is generally considered that any board with a hardwood wear layer of 4mm, treated with a good quality finish and well looked after, will last a lifetime and beyond.
More information on wear layers can be found in our article "Wear Layers – All you need to know".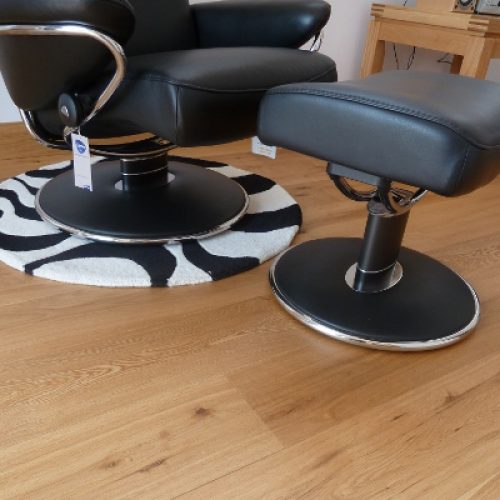 How can I tell how much I can sand my engineered wood flooring
Given what we mentioned above, the first thing to be sure of when sanding engineered wood floors is what thickness wear layer your flooring came originally supplied with. Secondly you must know whether or not the engineered wood flooring has been sanded in the past. Both of these points are ultimately trying to establish how much hardwood on the top surface you have to play with. Without this information, it's virtually impossible to know how much you can sand your engineered wood floor without taking a board up and inspecting for yourself. If you bought a flooring from us then we could look up the specification of the board you purchased.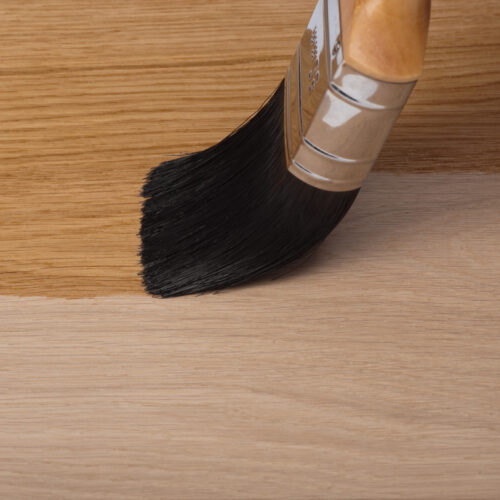 consider Treatex
Protect and Enhance you Engineered Wood Flooring
When sanding and refinishing a wooden floor you'll need to decide what treatment you intend to re-finish the flooring with once it's sanded back. If your flooring only required a very light sanding and there is still some of the existing product on the wood then it's important to first ensure that what you intend to use is compatible with the existing finish. It may be that you're advised to stick to the same finish that was previously applied.
If you sand the flooring back to the untreated timber then we recommend you consider applying Treatex Hardwax Oil to the surface of your boards. Treatex is a hard wearing and water resistant hard wax oil that works to protect your floorboards from stains and scratches, as well enhances the natural beauty of the timber. It is made from a mixture of sustainable natural materials including carnauba wax, sunflower oil, linseed oil and beeswax. Treatex is suitable for use on almost all types of interior timber, allowing you to create a high quality, long lasting and beautiful finish to you interior décor. Treatex Hardwax Oil is easy to apply with a brush or roller with fast drying times (drying times vary dependant on atmosphere).
Treatex Suppliers in Devon
Whether you're looking for an engineered wood floor which is compatible with Treatex, or if you're having an existing floor sanded back of which you would like to refinish with Treatex, then we are stockist of Treatex Colour Tones, Hardwax Oils and maintenance products. Feel free to browse our website or call us with your requirements and we would happy to help.