Over the past few years, WPC and SPC flooring have gained immense popularity in the flooring industry due to their ability to offer a cost-effective and durable alternative that closely mimics the charm and features of real hardwood or stone flooring. In addition to their practicality, these flooring options come in a wide range of styles and colours, making them suitable for various interior design themes and more budget friendly. In this article, we will delve into WPC and SPC flooring, outlining their advantages and uncovering the reasons behind their widespread adoption in the current market.
Wood Plastic Composite
What is WPC Flooring?
WPC, or Wood Plastic Composite, is a type of vinyl flooring that features a core made of wood dust mixed with PVC resin. This core is then covered with a vinyl layer that provides the flooring with an attractive appearance and texture. WPC has many advantages due do the unique construction, most notably the durably and water resistance which make it a practical choice for any room of house (including kitchens and bathrooms) as well as office spaces.
Stone Plastic Composite
What is SPC Flooring?
SPC, or Stone Plastic Composite, is a type of vinyl flooring that features a core made of natural limestone powder mixed with PVC resin. In the same way as WPC flooring, SPC also is highly durable and water resistant, making high quality, low maintenance choice for homes and commercial buildings.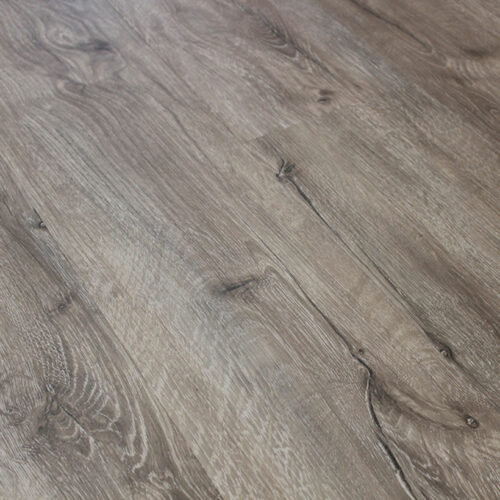 Ease of installation
One of the main benefits of both WPC and SPC floors is their ease of installation. Our ranges are available in a Click-lock system which is quick to install in comparison to tradition hardwood or stone. The simpler installation process makes this board much more DIY friendly or at the very least saves costs when paying someone to instal for you.
Maintenance
In terms of maintenance, both WPC and SPC flooring are easy to care for. Regular sweeping or vacuuming, along with occasional mopping with a damp mop, is all there is to it. Unlike traditional hardwood or stone flooring, which may require periodic refinishing or sealing, WPC and SPC flooring require no such maintenance. You cannot sand and re-finish an SPC or WPC floor like you could a real wooden floor however a high spec WPC / SPC board is said to last 30 years or more in normal domestic use.
Why Choose WPC and SPC Flooring?
There are many reasons why WPC and SPC flooring can be a smart choice for your home. Both WPC and SPC flooring options are easy to maintain, durable and water-resistant making them perfect for the high traffic rooms of the home such as kitchens and bathrooms. Likewise, if you have pets or children then the durability and ease of cleaning can be another sweetener. Or it could simply be that you're looking for a natural looking practical floor on a budget – of which Wood Plastic Composite or Stone Plastic Composite can offer.
Choosing between the WPC or SPC Flooring
WPC and SPC share more similarities than they do differences however there are a few reasons why customers may choose one over the other when looking through our ranges here at JFJ. Many of our SPC planks are longer and wider than that of our WPC range. You may feel that the larger or smaller planks suit your property better.
It's also worth noting that SPC is a denser plank. The Stone Plastic Composite core is great of you have underfloor heating however can be considered quite cold if you don't. SPC is also known to be more ridged and stable, particularly in rooms which could get hotter such as conservatories.
Conclusion
In conclusion, WPC and SPC flooring are both an excellent choice for people looking for a practical, affordable, and stylish flooring option for their property. They can be a smart investment that can add value to your house whilst being an affordable option. Visit our webpage to view our ranges of both WPC and SPC.
At JFJ Wood Flooring, we will always be committed to providing our customers with options that meet their individual needs whilst still maintaining high quality, stylish and functional flooring options. Within the range of WPC and SPC flooring options available from us we believe we have an option that will suit the requirements you are looking for. Whether that is a warm oak or paler Scandi style grey, we at JFJ Wood Flooring will guide you on your options to help you find the perfect flooring for your project.