"We will, of course, be in touch in the future as we love your product"
The 'Supreme' 220mm x 21mm oak flooring is a stunning long and wide untreated floorboard that is very popular with both the trade and the public. Its length and width suits both traditional and contemporary properties and being untreated means that finishing options are extensive.
Rees Mellish are a professional construction management company, based in Kent, that have been using the 'Supreme' 220mm x 21mm engineered oak flooring in many of their high quality developments.  In many of their properties they have chosen to use a white oiled finish that is great for giving the room an elegant, light feel. This type of finish is also often used in darker rooms to help brighten the living space.
Photos courtesy of Rees Mellish Ltd – Mereworth, Kent
Our range of untreated engineered oak flooring, of which can be treated on site to the colour of your choice, can be found on our website here.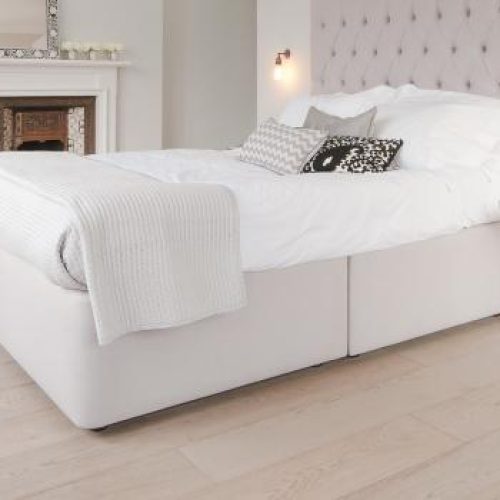 More Feedback from our Customers in the South and East: