a common mistake
focusing on colour alone
It goes without saying that the colour is a major factor that everyone should consider when purchasing a hardwood floor. However, with so many floorboards and wood floor colours to choose from, you must be careful not to get blinkered by colour alone and fail to consider the other important aspect of what makes a board suited to your property.
In this article we highlight other, potentially very important, aspects that we strongly recommend you take time to think about before making a decision as to what floor is right for you. These include:
Stability & strength of floorboard
Durability, stain resistance, cleaning and maintenance
Considerations when looking at samples
The challenges when making a choice on colour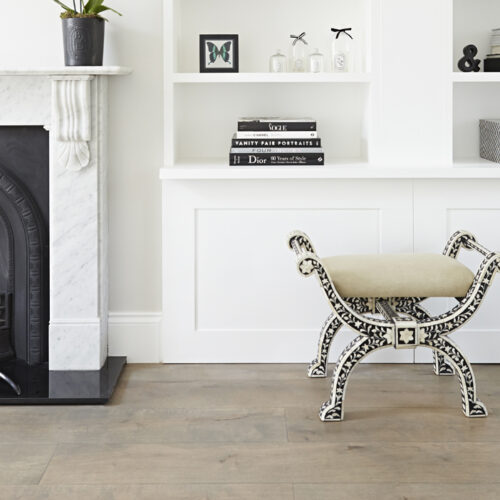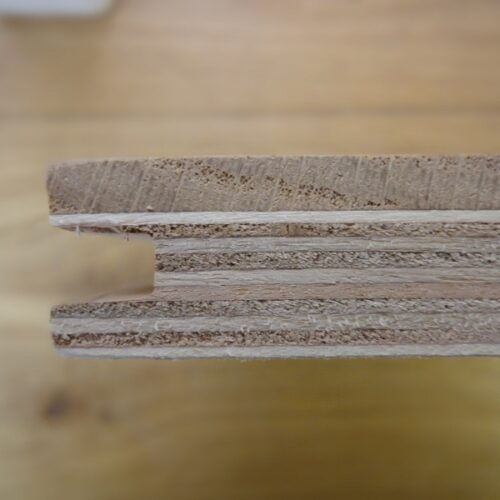 construction is key
stability and reliability
One of the most important aspects when purchasing a wooden floor is strength and stability; how resilient the floor is to movement and how it will feel underfoot. You can buy the most stunning floor out there but if you're left with a floor that is prone to swelling and shrinking or a floor that feels light weight, squeaky and creaky underfoot you could be left feeling disappointed. The stability and strength within an engineered board comes from a high quality multi-laminate hardwood ply. Many lower spec boards on the market are made up of only 2 or 3 layers and these types of construction are never going to offer the same levels of strength and stability that a board constructed using plywood.
We recommend that you always request a sample before making a decision as to what board will be best for you and your property. Despite samples not always being the best representation of overall appearance (more on this below) they are good for showing the quality and construction of the floorboard you're considering.
practicality of finish
Durability, stain resistance & ease of cleaning and maintenance
The is a massive choice of wood floor colours on the market due to different timbers being used and a variety of finishes these timbers can be treated with. Oak is a very popular hardwood due to it's cost, durability and beauty. Because oak is a paler timber it is also very versatile and many different colours can be achieved by using different stains / finishes.
The treatment that is used to finish a floor will not only play a large part the way the floorboards look (colour and sheen level) , it will also determinate how practical the flooring is. It's the latter which is often overlooked when choosing between wood floor colours.
When purchasing a floorboard you can choose from pre-oiled, pre-lacquered or untreated – all of which come with their unique pros and cons. The first thing to think about is where you intend to lay your new flooring. For example, is it to be installed in a spare bedroom or is it for a kitchen of a busy family home. The spare bedroom will have little traffic and what traffic it does have will tend to be light (socks, slippers & bare feet). The busy family kitchen however, is going to have much higher foot fall with a much higher chance of spills and accidents.
I'd like to write hypothetically for a minute and try and use example scenarios to explain how different finishes can work in different environments. Excuse my story telling skills, I never was much good at English….
Mr X purchased a floorboard for his bedroom that came pre-finished with a low sheen, unknown oil. He thought the colour was beautiful, was happy with the quality of the board and was chuffed at what a fine choice of flooring he made. The floor was walked on with slippers, socks, clean shoes and bare feet and the finish lasted many years with very little maintenance required. The perfect floor and Mr X lived happily every after!

Mr Y found just the same flooring. He too loved the colour and decided to install this in his kitchen. After a year or so he was not impressed by how much his floor was staining around his cooker and kitchen sink. He also noticed that when his dog ran in and out the patio doors it was scratching the floor. He wasn't sure what the flooring was treated with, only that he liked the colour. He wanted to rectify the scratches and stains but didn't know how to do so. He sanded a board back and tried to refinish it with a similar colour but it didn't match. Mr Y called a local floor restoration company and paid them to sand the entire floor back and refinished with a harder wearing finish. Mr Y was left disappointed and felt let down by the "poor quality flooring".
Now, was it the floor's fault that Mr Y's flooring was unsuccessful? After all Mr X thinks the flooring is fantastic – as do the other 100 people who purchased that exact flooring that year. Or, was it that Mr Y didn't consider the different types of finishes first and purchased a product which was suitable for his requirements?
When choosing a finish you don't want to concentrate primarily on colour and colour alone. Durability, stain / water resistance and ease of cleaning and maintenance are very important aspects to consider if you plan on living in your property for the foreseeable future. It's no good buying a floor that a beautiful colour if the finish is not suitable for the intended environment – especially if you have no ability to put it right. Many pre-finished floors on the market can look fantastic, but it's important that you have an understanding of what the finish is and consider how you're able to maintain and look after the floor. Some factory applied finishes are impossible to ever put right if damage occurs so it's important that you keep the nature of the room / property in mind when choosing a finish.
it isn't always easy
choosing a wood flooring colour
Free samples can be a great way of assessing the build quality and construction of the board, but when using them to judge the colour you must keep in mind that they are only a small section of the timber. Natural timbers will vary in colour from board to board and from sample to sample. With this in mind it's important that you use the sample piece as a guide but do not expect every board to be the exact same colour and share the exact same characteristics as your small sample.
Colour and finish can very often be the 'spanner in the works' when choosing your wooden floor. You can often find that you are forever searching for the right colour and finish and when you finally find it, other important aspects of the board aren't quite right. Many people who find themselves in this position often chose to purchase an untreated board and treat on site. This way you can choose your board based on quality, dimensions, grade, price etc and be assured that it will be the colour you want as you have complete flexibility over what colour and finish is applied. Not only that, but it would also mean the floor will be treated with a treatment that you're familiar with and therefore know how to look after, clean and maintain. There are many finishes out there that you can use to treat you unfinished engineered hardwood floor however one we recommend in particular is Treatex. Treatex comes in a number of different colours (known as Treatex Colour Tones) and sheen levels (Treatex Hardwax Oils) and is easy to apply. The finish that it provides is durable and easy to look after and we have been achieving fantastic results with Treatex for many years.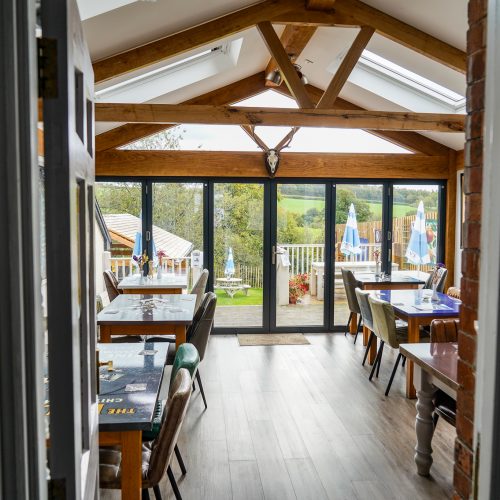 conclusion
No-one can deny that the colour and finish of your floor is something that's going to wow your friends and family when they walk into you home but don't let it blinker you into not considering the other important aspects when you're searching for the perfect floor for your property.
As always, we're happy to discuss your specific requirements with the aim of supplying you with a floor that is both beautiful and practical. Contact us online, or give us a call, and we would be happy to help.