When ordering a wooden floor you start by calculating your floor area and once you know have this figure a wastage allowance has to be accounted for – but how much wastage to allow for with engineered wood flooring? This amount can vary depending on a number of factors, the first of which is the property and fitting method. During the fitting process boards will have to be cut especially to fit your floor. In most cases the offcuts from the boards that are cut to length can be used to start the next row, minimising waste. However if a board has to be cut in a particular way (on an angle, along it's length, cut to a shape etc) you may not be able to use the offcut which will of course have a direct impact in the amount of wastage.
Wood flooring, being a natural product, will have knots, character and colour variation. You can purchase cleaner grades of timber (Prime / AB grade), which will have less character, but many can consider these to be a too plain and argue that the natural features within a timber play a large part of it's warmth and charm. Because of this we find most customer choose to purchase Natural or Rustic grade boards but even when purchasing these grades everyone has their personal tastes and preferences. There may be some sections of the board which people choose to cut from the plank and possibly even some boards that people choose not to use at all. This will of course increase wastage and is another factor to consider when calculating how much wastage to allow for with engineered wood flooring.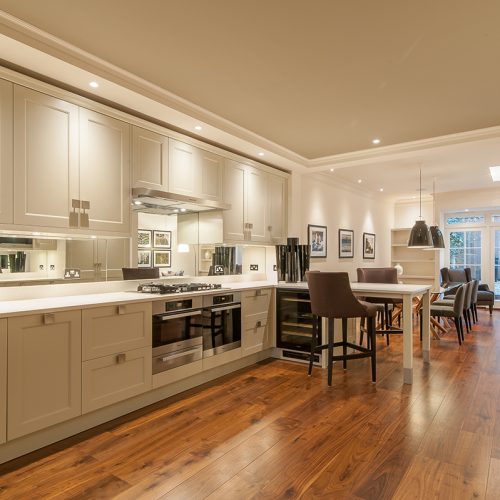 what we recommend
how much wastage to allow for with engineered wood flooring?
10% wastage is about the industry standard to work on when allowing for wastage. However with our engineered wood flooring (providing no boards are discarded due to appearance) we have found that working on approximately 5% wastage, and rounding to the nearest box, usually works out about right.