what's covered in this article
Introduction
With so many flooring options available, it can be tricky to know what the best wood flooring is for your home or project; or even whether you should be not considering wood at all. Assuming you like the look of wood, after all you probably wouldn't be reading this otherwise, then there are a few options you have available to you.
The four most common options that our clients have to choose from are laminate, LVT (luxury vinyl tile), engineered wood and solid wood flooring. We discuss each in turn below, with their pros, cons and factors to consider.
Laminate Flooring – Cheapest solution, generally easy to install, susceptible to moisture, not as long lasting, not real wood.
LVT – More affordable than real wood, easy to install, very durable and long lasting, suitable for underfloor heating, moisture resistant, not real wood.
Engineered Wood Flooring – Real wood, much more stable than solid wood, more environmentally friendly than solid wood, suitable for underfloor heating, very long lasting.
Solid – Real Wood, the least stable and reliable of these options, not suitable for underfloor heating, very long lasting.
Read on to get a more in depth look at these different options.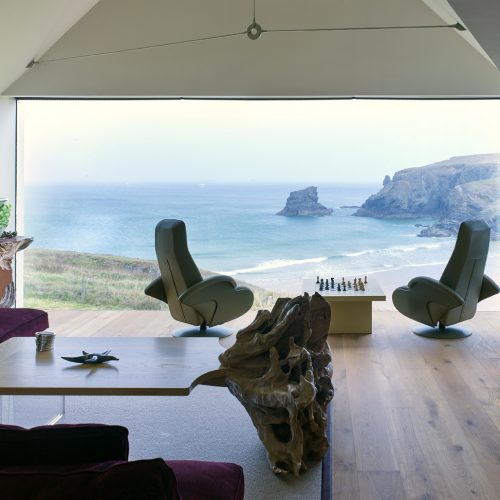 Laminate Flooring
Laminate flooring is a synthetic creation made from numerous layers of material that are fused together and coated in a plastic layer. The core of the flooring is usually fibreboard, which has been topped with a layer designed to attempt to emulate the colours and textures of real wood, or other materials such as tile.
Like with many products, some laminates are more realistic and attractive than others. Laminates are usually purchased as a budget friendly and practical choice although they're not considered "high end" and are the least long-lasting option from those we're discussing today. Because of their fibreboard core they're also susceptible to damage if water gets down to the core of the board.
When it comes to analysing the best wood flooring options, the main points in favour of laminate flooring are:
Budget option
Relatively easy to lay
Easy to clean
That being said, one of the great benefits of a timber floor is that it can be sanded and retreated. In this way, real wood floors (solid or engineered) last for decades and can be said to look more beautiful and characterful the older they get. In contrast, if a laminate board is damaged, then it must be replaced – which is expensive and disruptive. Real wooden floors (solid or engineered) also add value to your property. Whereas laminate does not tend to have this affect.
LVT Flooring
LVT, which stands for Luxury Vinyl Tile, is the best option for those looking for a budget friendly, durable, practical and water-resistant option. LVT has some similarities to laminate but is a much more hardwearing, water resistant and long-lasting option.
Of the boards we discuss in the article LVT Flooring is comfortably the most hard-wearing option. It's a fantastic choice for busy family homes or working environments where durability, stain resistance and water resistance is of high importance.
Advantages
Very durable
Extremely water resistant
Affordable
Easy to install
Suitable for underfloor heating
Realistic wood character and texture
Suitable for all nature of rooms and environments
Disadvantages
Not real wood and despite being very realistic cannot truly reflect the unique characteristics than a genuine hardwood floor posses.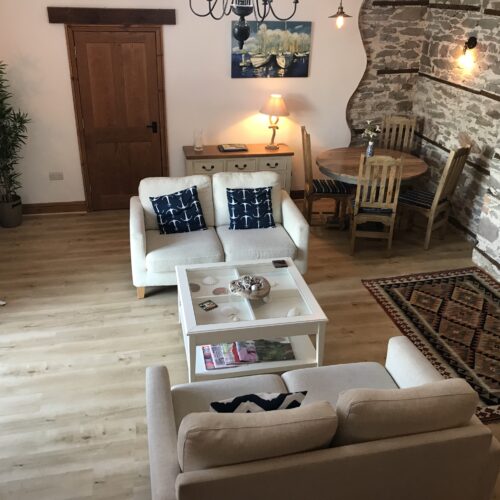 Engineered Wood Flooring
High quality engineered oak floors are made up of 100% hardwoods. The top surface is Oak or Walnut, this is known as the wear layer, and beneath this there are numerous thinner layers of hardwood which make up a plywood (multi-laminate hardwood ply). The key thing to keep in mind with an engineered wood floor is that the top surface is real wood and will look and wear just the same as a solid wood floor. As with solid wood flooring engineered wood is available in many different grades, finishes and styles.
In the discussion over the best wood flooring options, there are many great benefits to engineered wood flooring, discussed in greater detail on our "What is engineered wood flooring" article. In short;
Advantages
An aesthetically identical finish to that achieved by solid wood, but with the benefits of an engineered core.
Greater stability than solid wood floors, engineered wood is far less prone to warping and moving. It's therefore perfect for fitting above under-floor heating systems and in areas where moisture content may be too high for solid oak.
Often cheaper or similarly priced than the solid wood alternative, despite the additional benefits. With the cost of European oak currently increasing substantially and the value of American black walnut being high, an engineered hardwood floor is becoming both a more practical and affordable option as less valuable hardwood is used to make up the floorboard
A more environmentally friendly floor – The beautiful hardwoods such as European oak and walnut are slow growing timbers and therefore it can be said that anything beneath the wear layer is a waste of valuable hardwood. The timbers that make up a plywood are much faster growing and therefore better for the environment.
Longer & wider boards available – As a well-made engineered board is so much more stable, it's just as practical to go for a long and wide board without worrying about it having a negative effect on the stability of the floor. Whereas with a solid hardwood floor this would not be the case and therefore there are very few long and wide solid board on the market.
Larger variety of boards & finishes available – Nowadays the demand for engineered oak flooring is far greater than solid and this does have an effect on the amount of choice on the market. Supplier, such as ourselves, are much more likely to offer new colours / ranges in an engineered product over solid due to the many benefits of an engineered floorboard.
Disadvantages
None of solid oak flooring – See info above
Not as durable as LVT or "durable wood flooring alternatives" – How durable a wooden flooring is will be very much dependant on the quality and nature of the finish used to treat the timber. A hardwood floor with a high quality finish creates a very durable and practical floor that suitable for even busy area's of the home such as kitchens. However even with the best finish in the world, wood is still wood and our LVT & Durable Wood Alternatives will have a harder surface than timber.
Not as easy to maintain as LVT or "durable wood flooring alternatives" – Much like the above point, ease of maintenance of a real wood floor will be determined by the quality of the finish. A hardwood floor with quality finish will stand up to red wine, fizzy drinks etc and is without doubt a practical flooring option. Again however, even the best wood finishes will eventually need some sort of maintenance and will not be as 'maintenance free' as a durable wood flooring alternative such as LVT.
Solid Wood Flooring
Unlike the engineered alternative that couples a solid wood layer with an engineered 'core', solid is just what it says on the tin – solid wood throughout. It's for this reason that a solid wooden floor can be sanded back numerous times.
However, it's a misconception that this will always be longer lasting than an engineered equivalent. To put it in perspective, typically an 18mm solid wood floorboard has a depth of 6mm from the top of the board and the tongue and groove. You can't wear the flooring down any further than the tongue and groove for obvious reasons, meaning that because our 21mm Supreme Range of engineered flooring has a 6mm thick layer of oak on the top surface, it will last just as long as solid wood!
As previously mentioned, an engineered wood floor has the same real wood top surface and therefore many of its pros and cons are shared with that of an engineered.
A solid option is also less stable and more susceptible to swelling and shrinking, so when it comes to deciding on a best wood flooring option – these are considerable detractions.
In terms of maintenance, much comes down to your choice of finish, so an engineered product with a thick wear layer and a good quality finish can last just as long as a solid product – and certainly for decades with the proper cleaning.
so, which is best
Conclusion
Ultimately, the best wood flooring (or wood look-a-like) option depends on your budget and your personal preference.
If you have a very limited budget, or perhaps if the flooring project is a short term solution until you move on to your next home, then a laminate floor may be the most practical and cost efficient option for you.
If you're on a budget or simply looking for maximum levels of practicality, then an LVT (or durable wood flooring alternative such as Modular One) can be a solid choice.
If you have a slightly larger budget and looking for real quality, it is well worth investing in solid wood or engineered wood flooring. When you're looking for a beautifully natural look, then both engineered and solid wood options will achieve that – with remarkable versatility in their finishes, colours, sizes, patterns and grades.
Can we pick one overall winner?
We've been in the timber flooring industry as a family business, one way or another, for over a hundred years. We've seen everything the market has to offer and, ultimately, we've found nothing better than good quality engineered oak flooring. If the property your building or renovating is your forever home or built to a very high spec then this is the choice we would suggest.
If however you're looking for a floor for a holiday home, commercial setting or a home you can't see yourself in forever then an LVT floor takes some beating in terms of it's affordability, beauty and practicality.