If you are looking to add a stylish and contemporary feel to your property, a limed effect or white wood flooring could be the way to go. White effect floors have become more and more popular in the recent years as people look to add a feeling of spaciousness and Scandinavian feel to their homes.
Many years ago white washing a floor was a way of protecting the timber, often using a mix of calcium hydroxide and chalk. In today's industry more practical methods of using pigmented oils and paints are used to create similar effects, to fit unique interior designs.  Often finishes of this nature are described as having a Scandinavian look and feel which is becoming increasingly sought after. If you're interested in the Scandi or Hygge style we have an article on this topic here.
Having a paler floor often defines the detail of the natural decorative grain and enhances the overall beauty of the timber. It can completely transform dull and dreary looking rooms in to bright and airy living areas.
When considering a limed effect or white wood flooring there are several options available and many boards on the market can come pre-treated in this style. Although a pre-treated floor is convenient short term, often the downfall of pre-treated boards are apparent if the finish ever becomes damaged. Scratches and digs can be very difficult to repair and more often than not the only option is to completely sand back the timber, including the white finish.
The alternative to going for a pre-treated board is to go for floor that is supplied untreated and will require treatment on site such as our 'Supreme' 220mm x 21mm Engineered Oak. You can then treat the board with a colour / finish of your choice on site ensuring both quality and the desired aethetics. If this sounds of interested, we would recommend you take a look at high quality finish such as Treatex which is available in a number of different colour tones. The Spruce Treatex Colour Tone is particularly popular for those looking to seek a paler wooden floor.
This can be a great way of achieving the exact finish you want that fits perfectly into the design and theme of your property. Although this is slightly more work to do on site initially, the process is relatively simple and includes applying a colour tone with a white pigment as a base coat before sealing with 2 protective top coats.
Once completed you are left with a unique finish which, unlike a many factory applied finishes, is easier to maintain throughout the many years your flooring will be enjoyed for.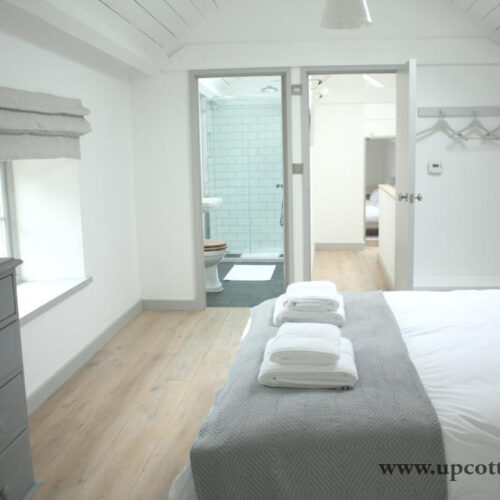 Some other articles for you to read that relate to wood floor finishing and finishes: